Summertime at Magnolia Acres offers a fun, relaxed environment for kids ages 5 & up to learn equestrian skills, as well as general care for the animals. 
Days are filled with horse activities geared towards developing knowledgeable horseman. Campers will enjoy a daily riding lesson, learning about stable safety, grooming, saddling, feeding and training horses. Campers will also engage in crafts, games and be able to cool off with water activities. Most Camps will run Monday through Friday. On Friday of full day camp, an informal horse show will be conducted for all camp participants. This show gives our riders the opportunity to demonstrate their newly acquired skills to their friends and family. A small awards ceremony with refreshments follows the show! All family and friends are welcome!
Last summer, we were safely able to offer several camps which brought some normalcy to us ALL! We continually sanitize things in between activities and had kids wash their hands and use sanitizer. Looking forward to another FUN summer!

All of of Full week Camps are currently FULL but are starting waitlists. Last year we were able to accommodate a few kids on the wait lists,
June 13th-17th 1/2 Day or Full Day Camp- Wait list
June 20-24th Full Day Camp- Wait list
July 6th-July 8th 1/2 or Full Day camp- 3 day Mini Camp
July 11th-15th Full Day- Waitlist
August 1-5th Full day camp Wait list
August 15th-19th- Full Day Wait List
August 22nd-26th 1/2 day camp
August 31st-September 2nd- Mini Camp- 1/2 day camp
Space is limited! Camps fills up fast!!!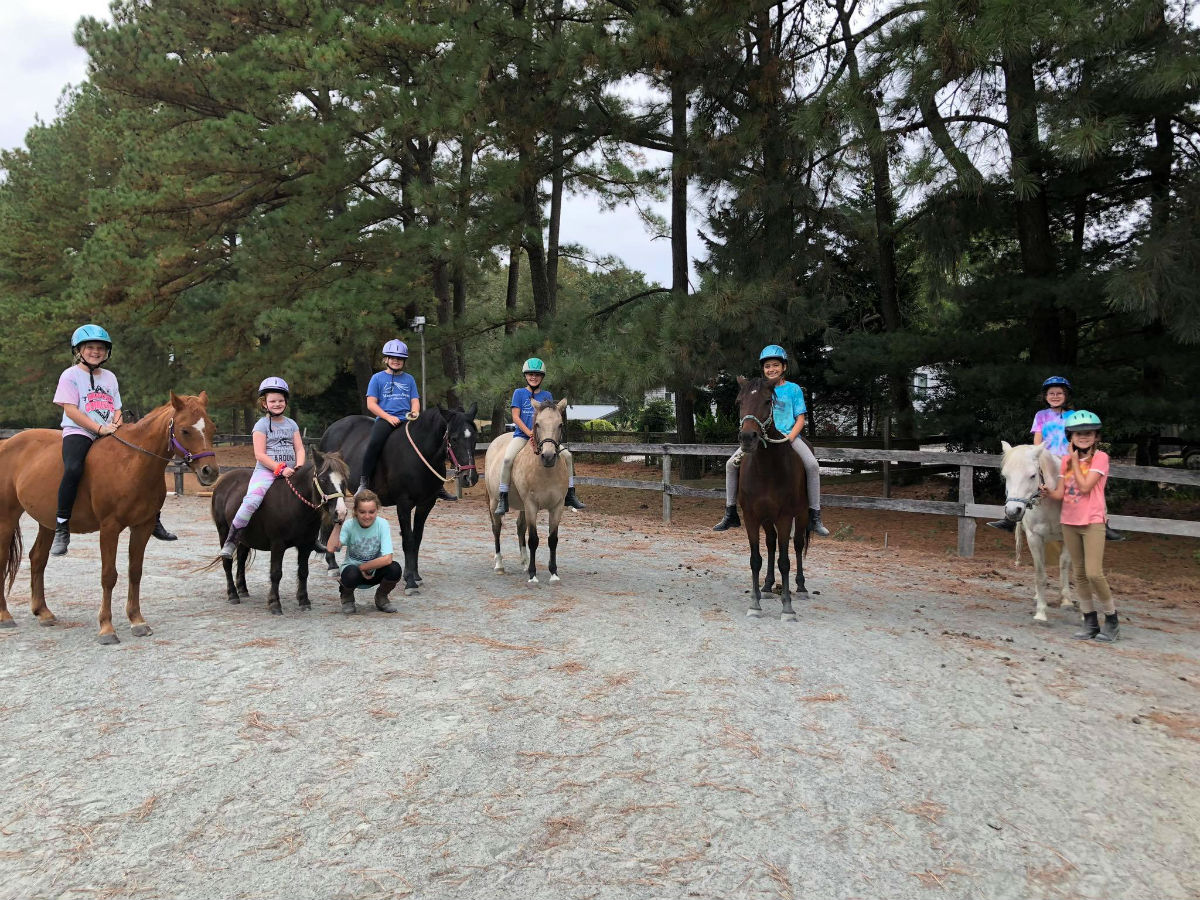 In our full day camp, riders have the opportunity for more hands-on activities, including horsemanship, horse show preparation of clipping and braiding, horse care and nutrition.  Each week we will have a guest speaker/demonstration from either a guest instructor, vet, farrier or equine dentist. In the later part of the week, riders will be recorded. The film will be reviewed between the rider and instructor. This teaching method allows not only the instructor to see growth but the rider to self-critique. It's an excellent way to see their accomplishments and areas for improvement.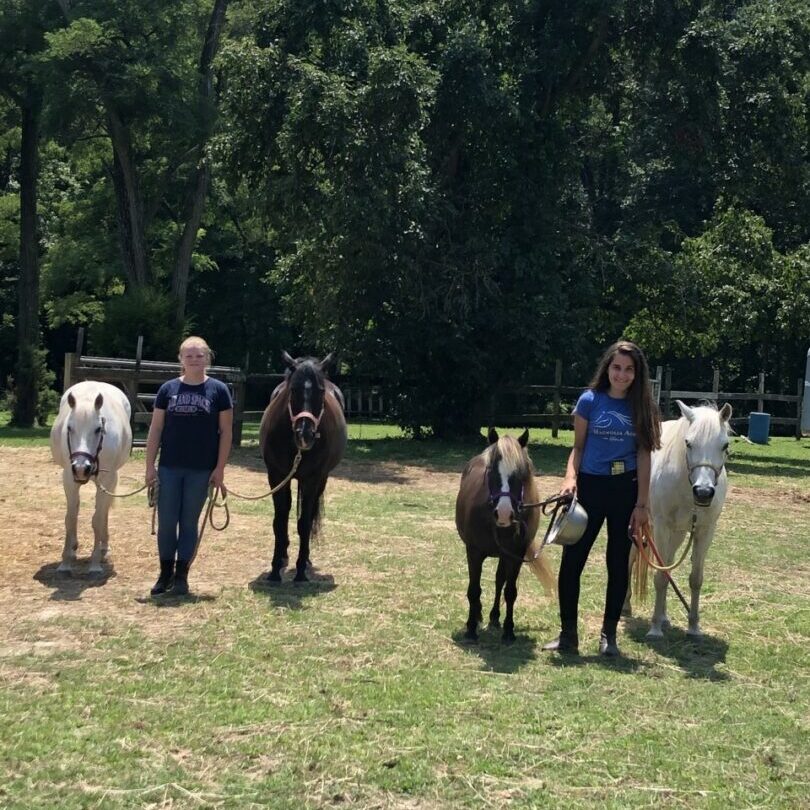 EARLY REGISTRATION- To reserve a spot, please email me teri@magnoliaacresfarm.com. I will send you our registration form. We require a $100 non-refundable deposit. and the remaining balance is due the week Prior to the first day of camp.
Cancellation Policy- A full refund except a $15 administrative fee will be made if a camper's reservation is able to be filled.
.
Mini Camp- Monday-Wednesday 9-12pm $175
Mini- 3 Full day camp- $240
Half-Day Camp Monday- Friday from 9-12:30pm.
$290 by 5/1. After 5/1, $300.
Full-Day Camp Monday- Friday 9-3pm
$400 for early registration. After 4/1 $425

When schools are closed this Spring, we will be offering one day camps. The camps will be structured like our summer camps. They will have lots of hands-on activities with ponies, a riding lesson, craft, and games.
Dates: April 15th & April 18th
Time- 9:00 AM- 3:30 PM
Cost- $100/ day
Come multiple days and get a $5 discount
*****Need to have at least 5 participants to hold farm day.